Dalia Association hosted Ommar Al Ard
On March 30, 2016, Dalia Association hosted Ommar Al Ard to lead a roundtable discussion with local environmental organizations to discuss environmental issues in Palestine. The discussion focused on key issues effecting the environment such as outdated laws and lack of continuity in donor funded projects which impacts the sustainability of the interventions. The group agreed to meet monthly to discuss key priorities and collaborate to ensure a more effective and sustainable impact in our local environment. Priorities included advocacy for improved laws and enforcement, encouraging business enterprises that will solve a key environmental problem and provide income to environmental groups to ensure sustainability, as well as the need for consistent education and awareness through the media.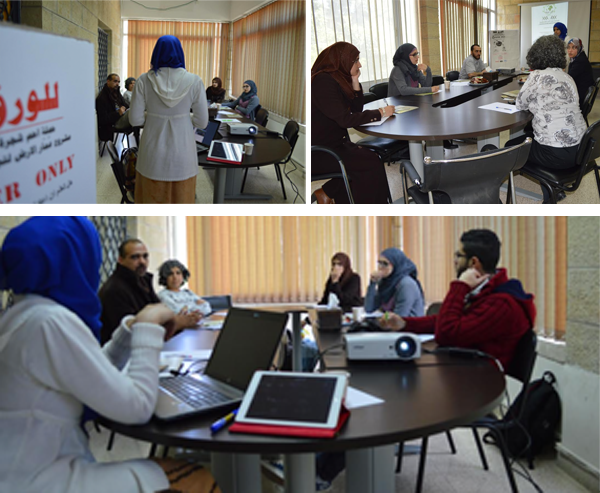 Ommar Al Ard
is currently focused on recycling paper, where they collect paper from participating organizations, and shred them in the Ommar Al Ard warehouse. The shredded paper is then delivered to a paper recycling plant.
»