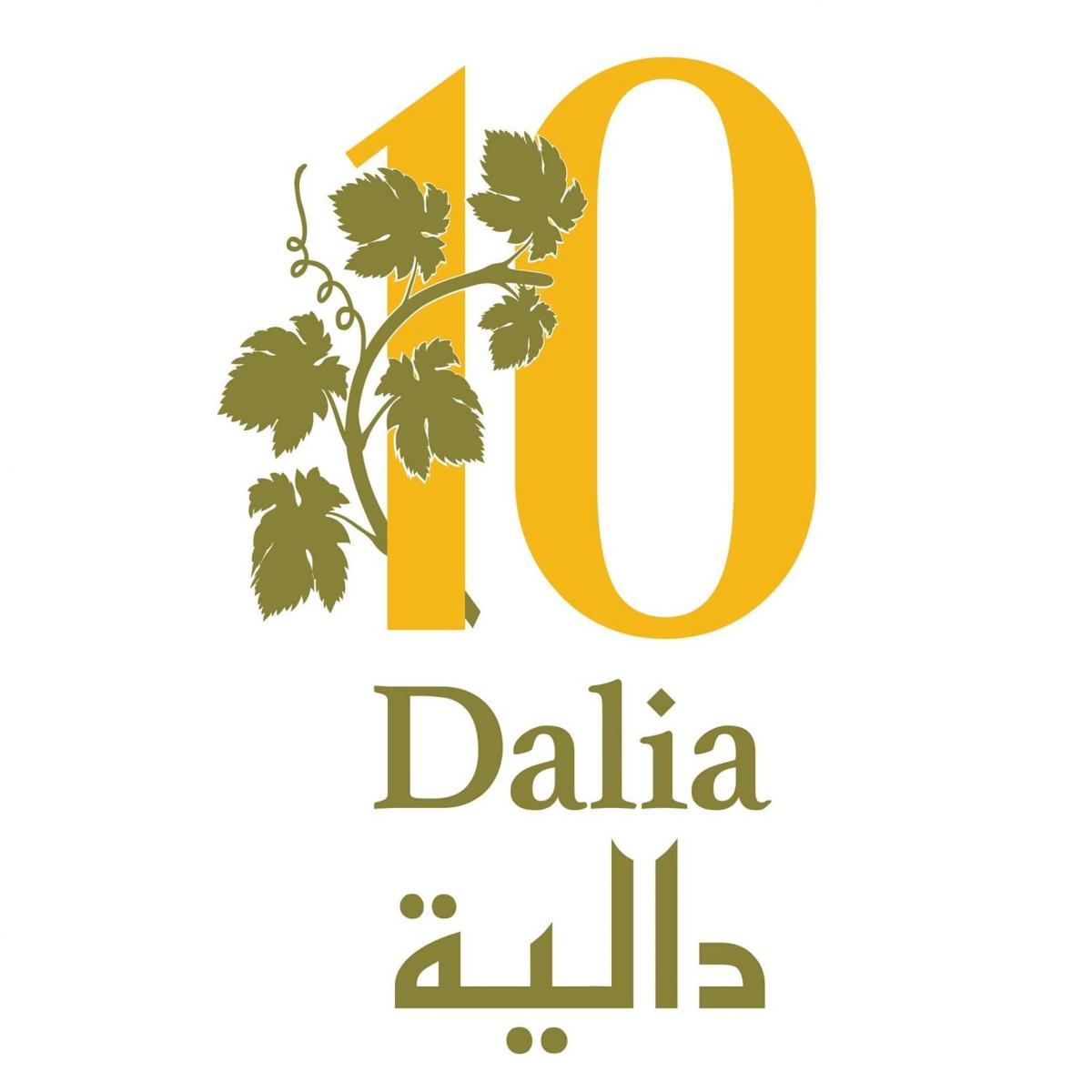 On the 1st of April, Dalia celebrated its 10 year anniversary.  Team Dalia organized a trip inviting its friends and supporters, to the South of the West Bank in order to visit the local communities that we work with through our community programs.
The first stop took place in the town of Tuqu' in the governorate of Bethlehem. Through the Village Decides program, the community is implementing two initiatives. The first, led by the youth entrepreneurs group, where they are tackling issues related to youth involvement and representation in the cultural scene of Tuqu'; raising awareness on environment and cultural heritage; and capacity building and empowerment of youth to decide on their future careers. The second initiative led by Al Ghad for people with disabilities, is supporting families of disabled people in generating income for the group and providing more services and support to disabled people. The villagers also established a village community fund with the help of Dalia, where they will contribute with their resources to address their needs and priorities.
At the second stop, we visited the women groups in Susya village South of Hebron. The women shared with us their initiatives as part of the Women Supporting Women program, where they are going to use wool to produce natural yarn. They also showed us samples of their work with the wool. This initiative will serve the women of the South of Hebron in the areas of Al Mufaqara, Al Tawane, Susya and Um El Kheir, as it will create job opportunities and generate income for the women. Later, the visitors took a short tour to learn about the village.
On this day, Dalia launched its first edition of "Global Giving Day for Palestine", an initiative pioneered by Dalia, to support Palestinian community based organizations and the civil society in general. This is being done through a peer-to-peer fundraising platform www.dalia.networkforgood.com, and will occur every year.  This platform allows Palestine supporters and Palestinian Diaspora to support Palestinian civil society in all its categories. Dalia hopes that through this platform, we will decrease our dependence on external resources to achieve our own and durable development.
Dalia maintained its social media accounts updated because the bus had wi-fi, and the hashtag #Dalia10 and #Give2Palestine were used.
Dalia Association is the only community foundation that realizes our rights as Palestinians to control our resources and sustain our own development for generations to come. Our mission is to mobilize and properly utilize resources necessary to empower a vibrant, independent and accountable civil society. We make grants to support inspirational and relevant civil society initiatives, especially grassroots efforts that seek to supplement local resources. We link resources by introducing people with expertise, ideas, contacts, equipment, and other assets to community activists who can use them to serve their communities. This helps decrease our dependence on outside resources. We also encourage giving by locals, companies, and refugee and Diaspora Palestinians. We revive local traditions of philanthropy that respects our rights as an independent civil society.
Rasha Sansur
[email protected]