An initiative from Dalia, Make A Difference With Your Food, recruits willing chefs and restaurants to support grassroots initiatives through various activities and campaigns.
The infographic below demonstrates how each initiative is indeed food for the soul! Every time you purchase a meal, you are supporting the community.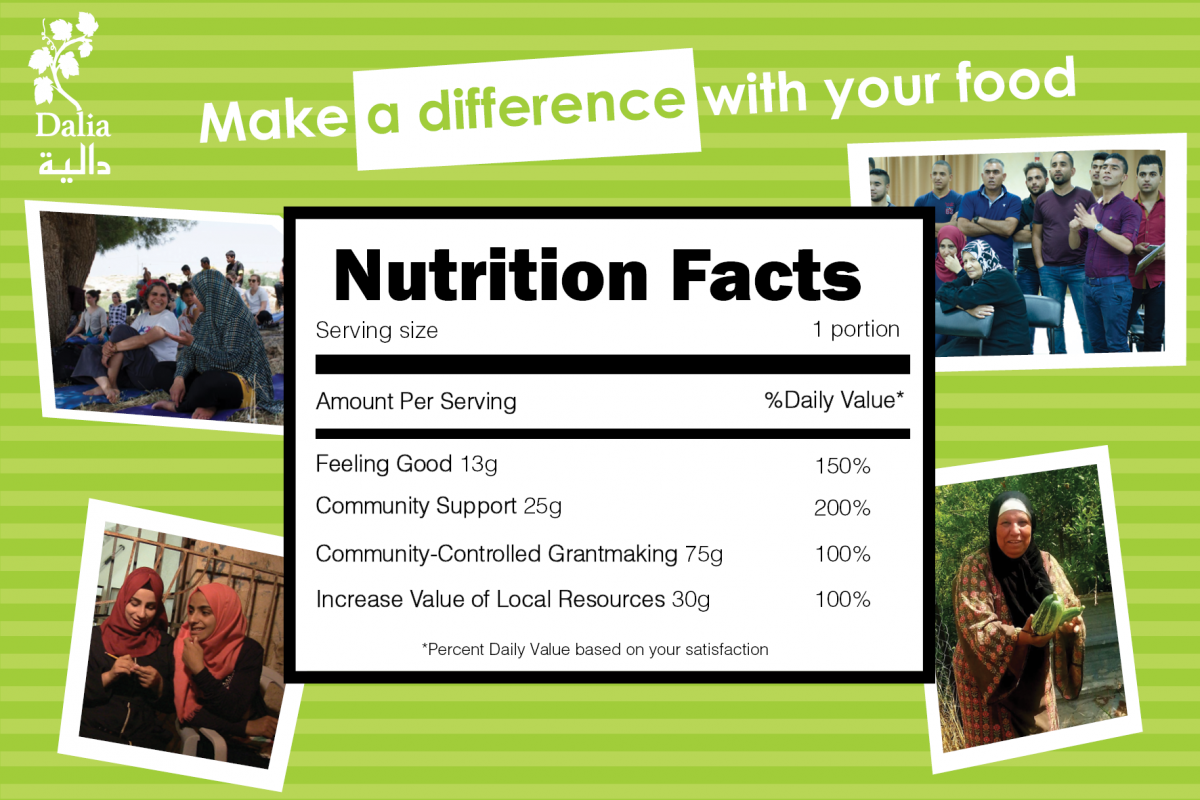 Latest Activities
Singer Cafe in Beit Sahour, is one of the places that really make a difference with your food.  As of February 2019, you can now have a meal and donate to one of the following initiatives illustrated below.