On Sunday the 6th of February, the last training session in Arduino took place at Beit Al Karmeh for the STEAM LAB initiative, led by communications' engineer Mohammad Abu Qari'.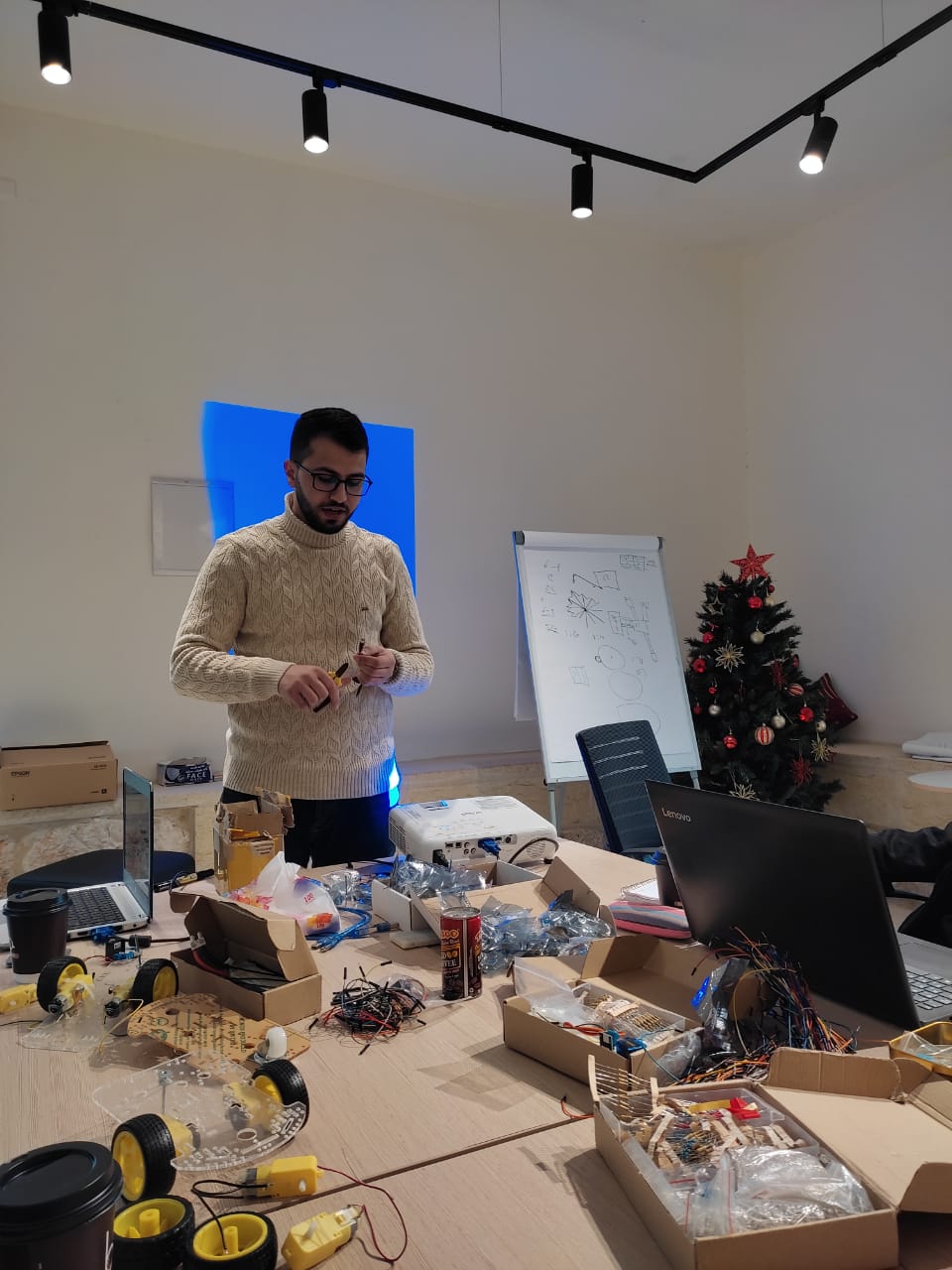 The training was divided into two parts, theoretical sessions on the Zoom platform,  using the Auto Disk platform, which provides integrated virtual tools for the components of the Arduino program that simulates the practical application of the training. The second part included face-to-face sessions in Dalia's guesthouse and working center Beit Al Karmeh in Kufor 'Aqab.
The 10-day training aimed to coach STEAM LAB leaders on using Arduino to design and create projects and robots using the Arduino portfolio, programming and implementing them with school students.
The training included the following: learning the principles and basics of electronics and electricity, learning the rules of programming electronic projects, learning the principle of Arduino parts and their components, how to use the Arduino program and how to write programming code, an introduction to the Scratch program, how to use practical projects on Arduino programmings such as creating a burglar alarm, or a smart home, or a smart car robot, etc.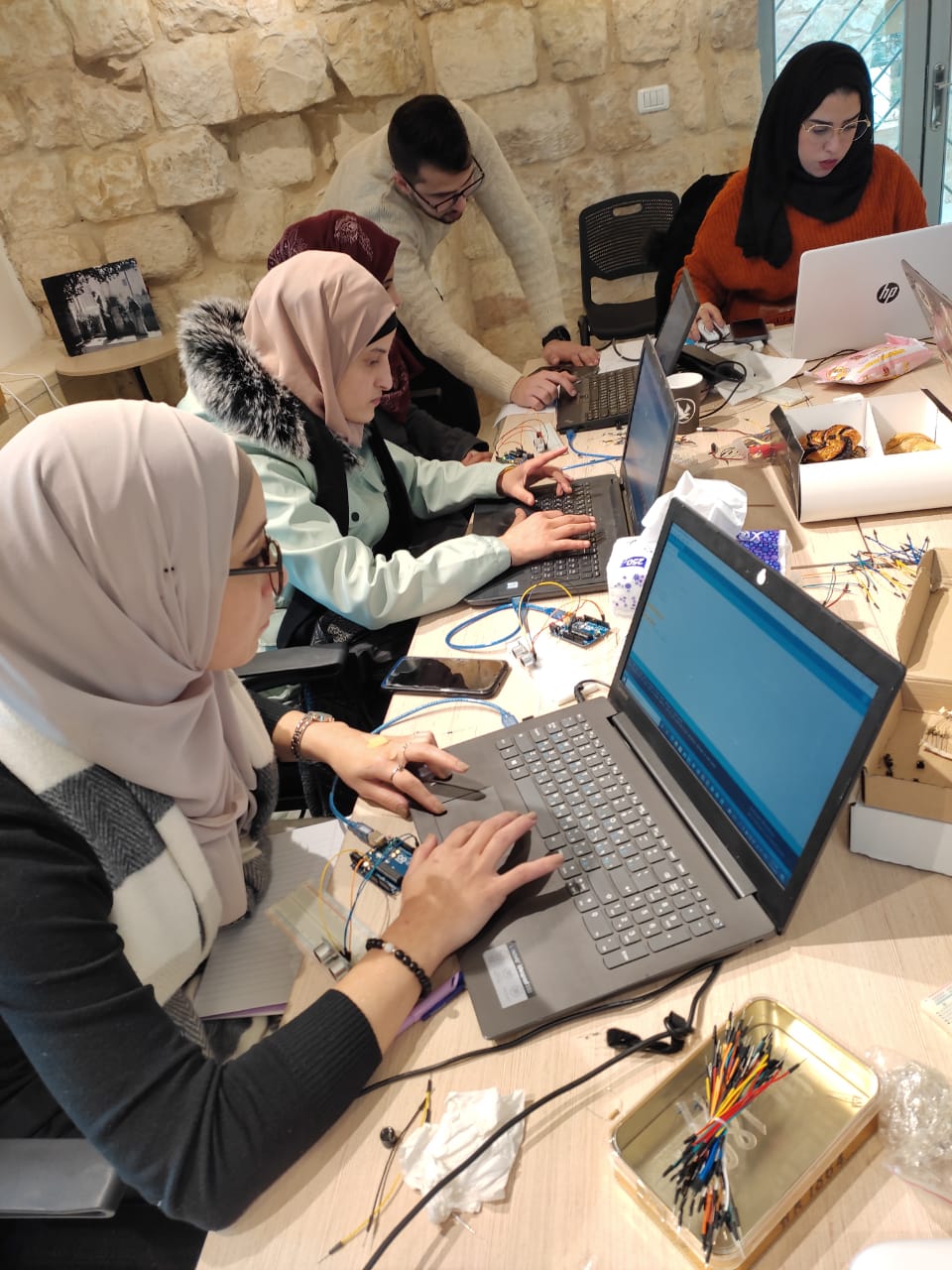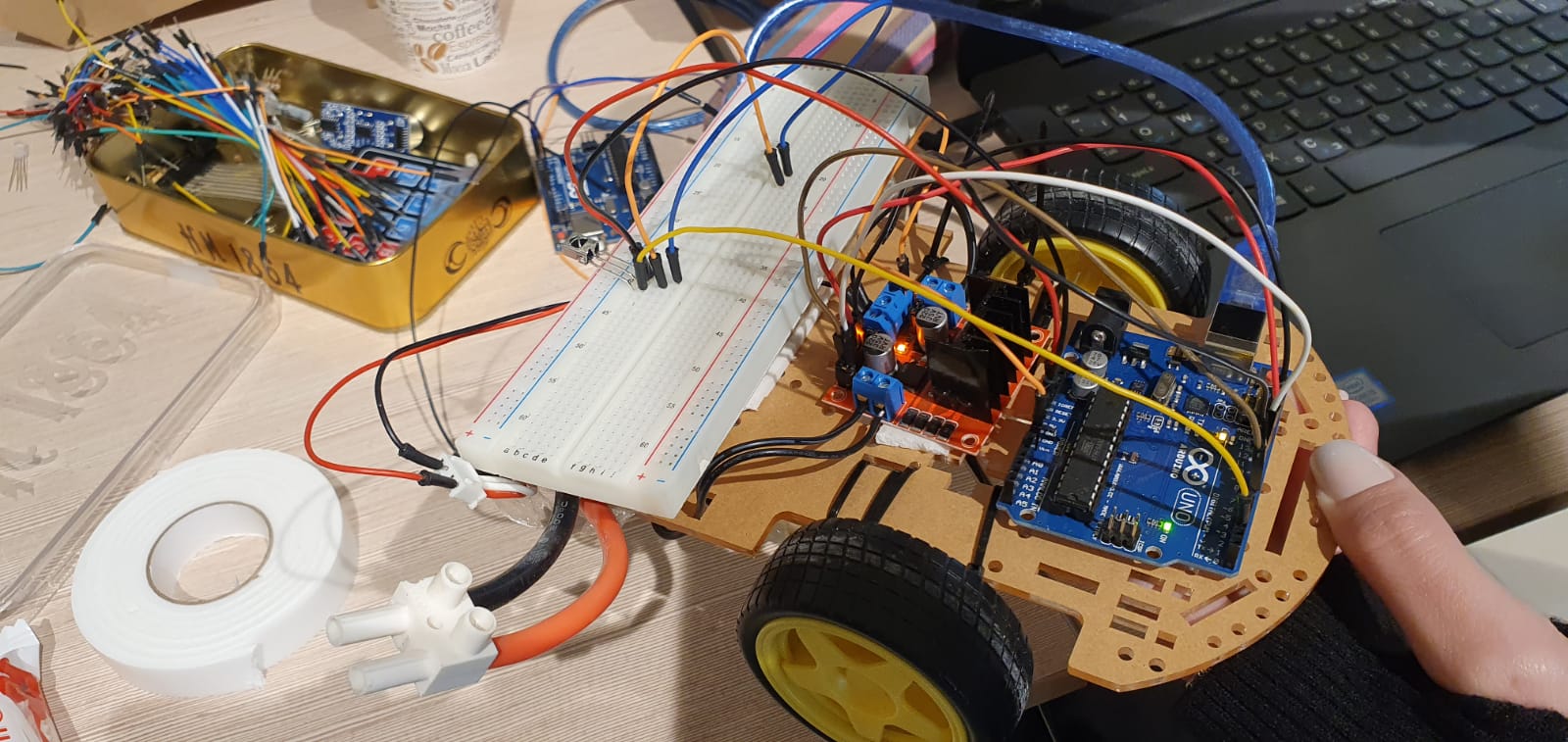 This training is part of the Giving For Change Project, which is supported by the Dutch Government.