We organized the closing ceremony of the IBDA' in the schools for the academic year 2018/2019 at the UNRWA Beit Jala co-ed school.
We have distributed certificates to the participants.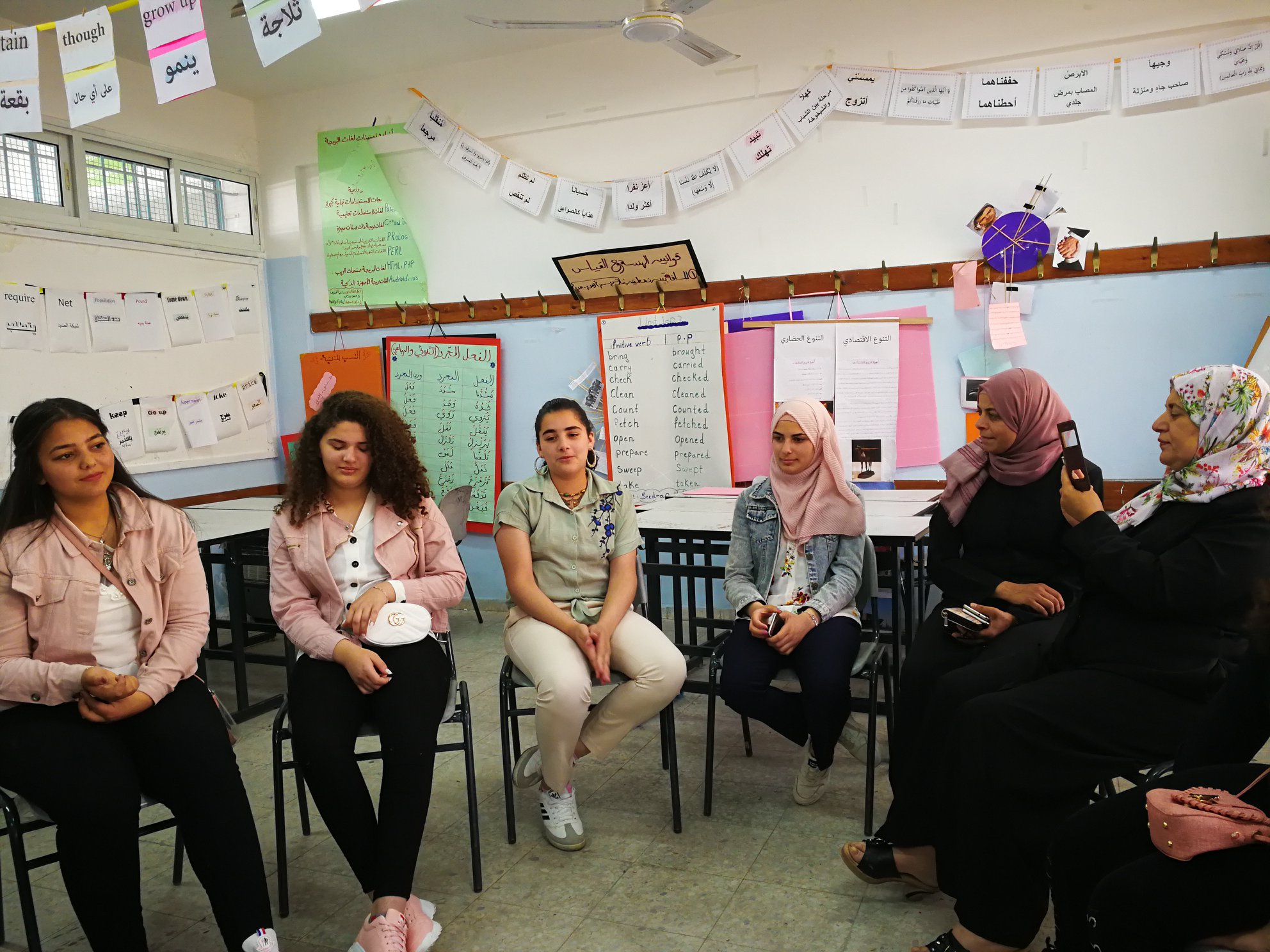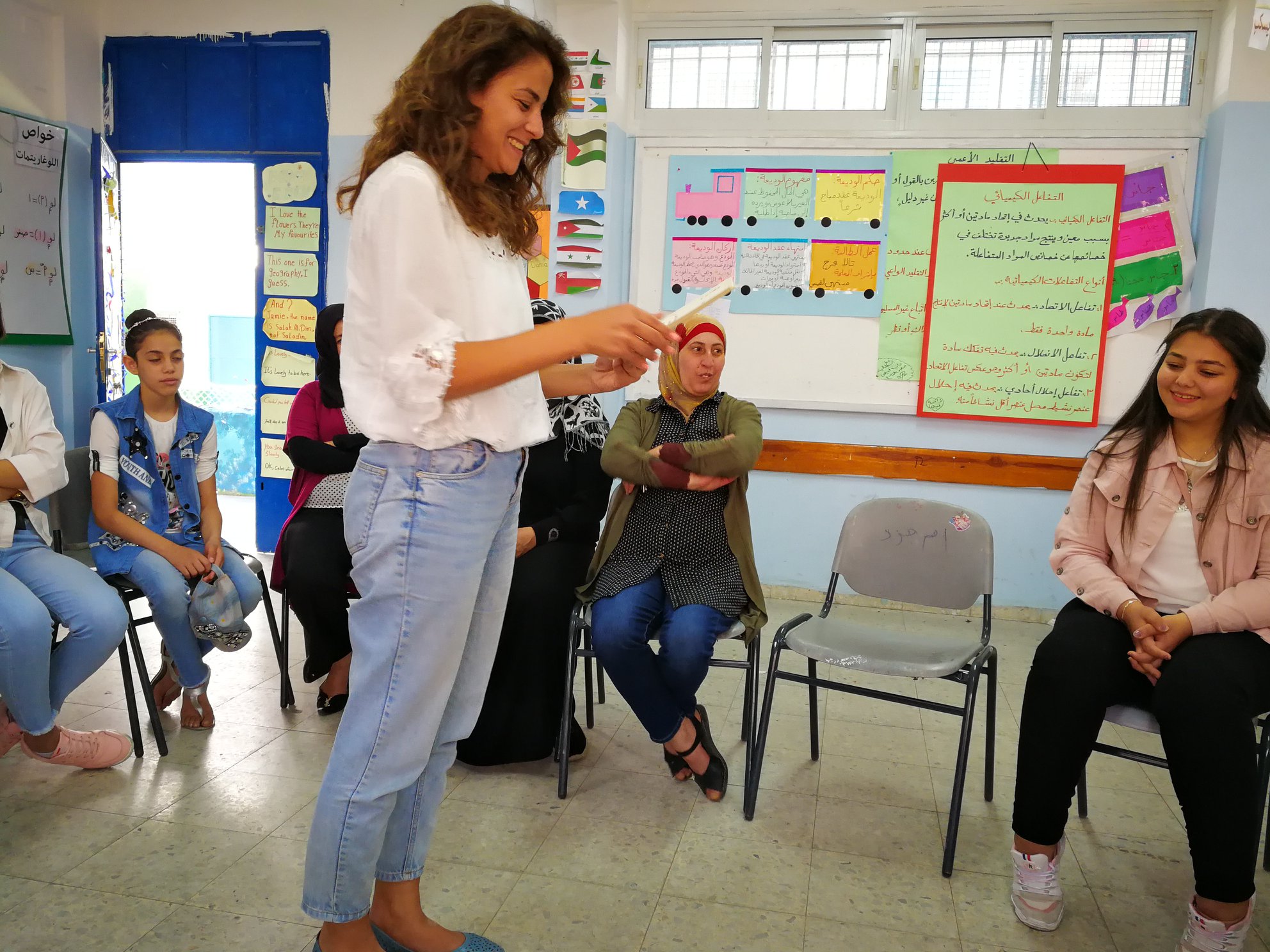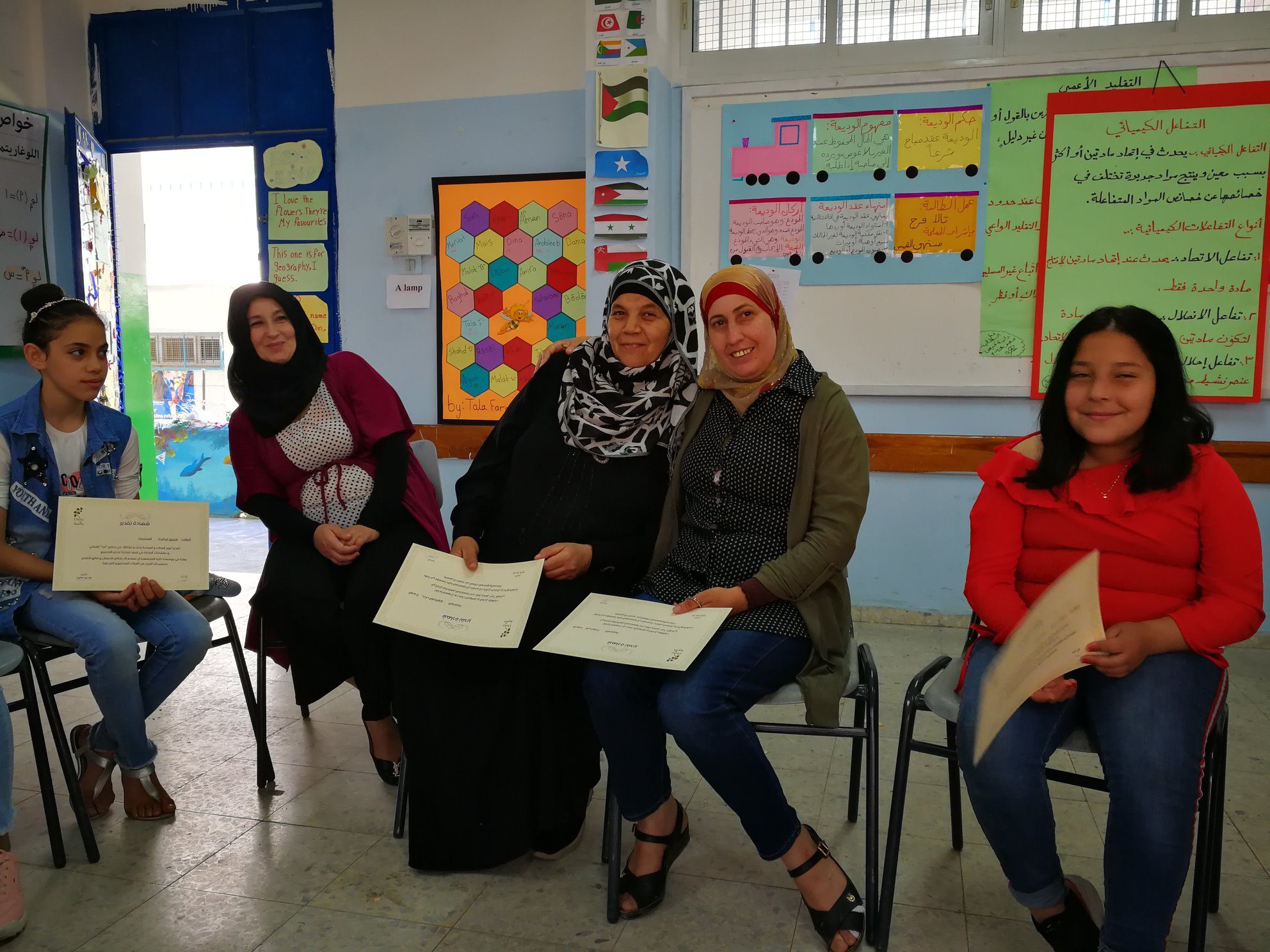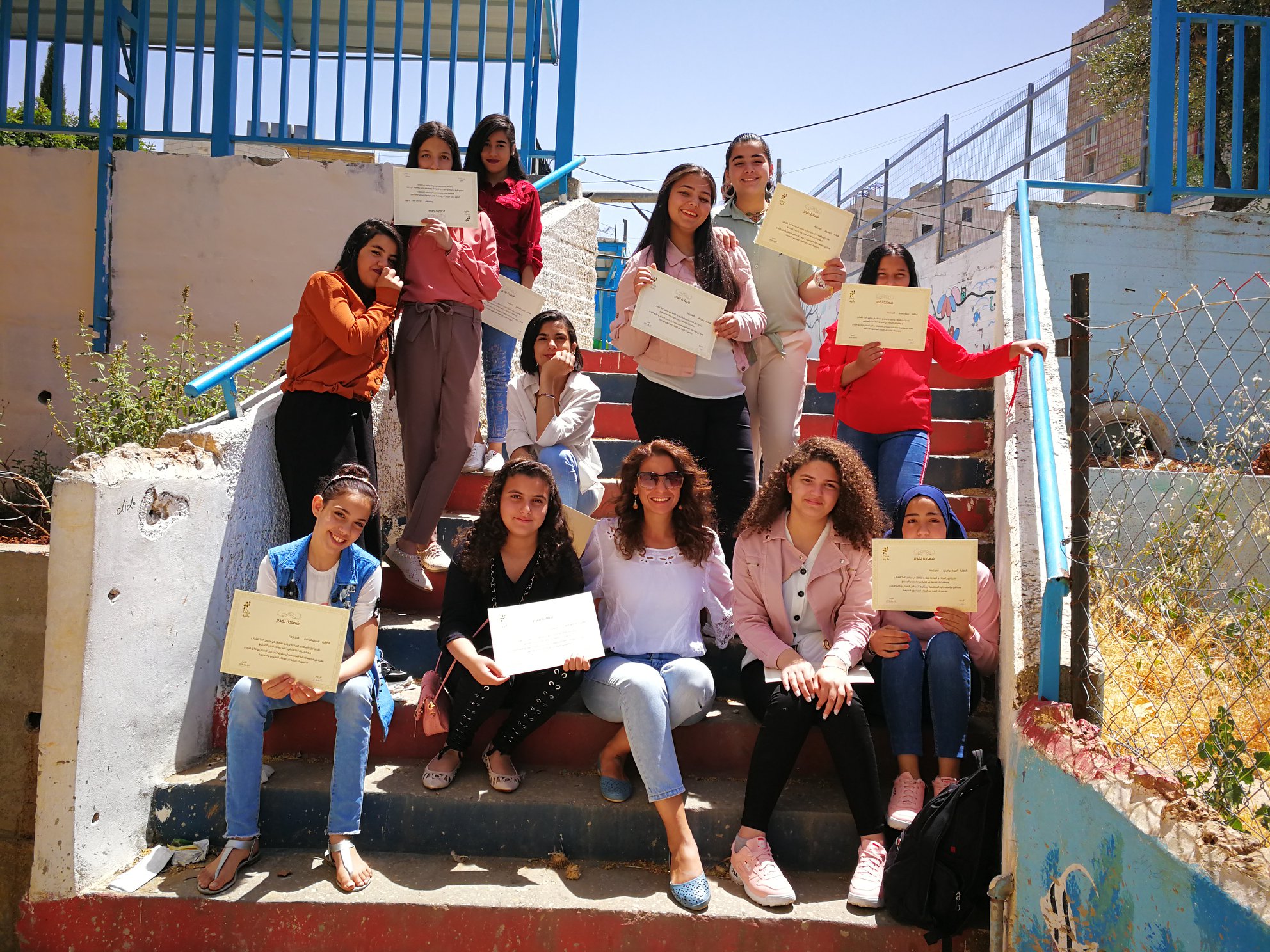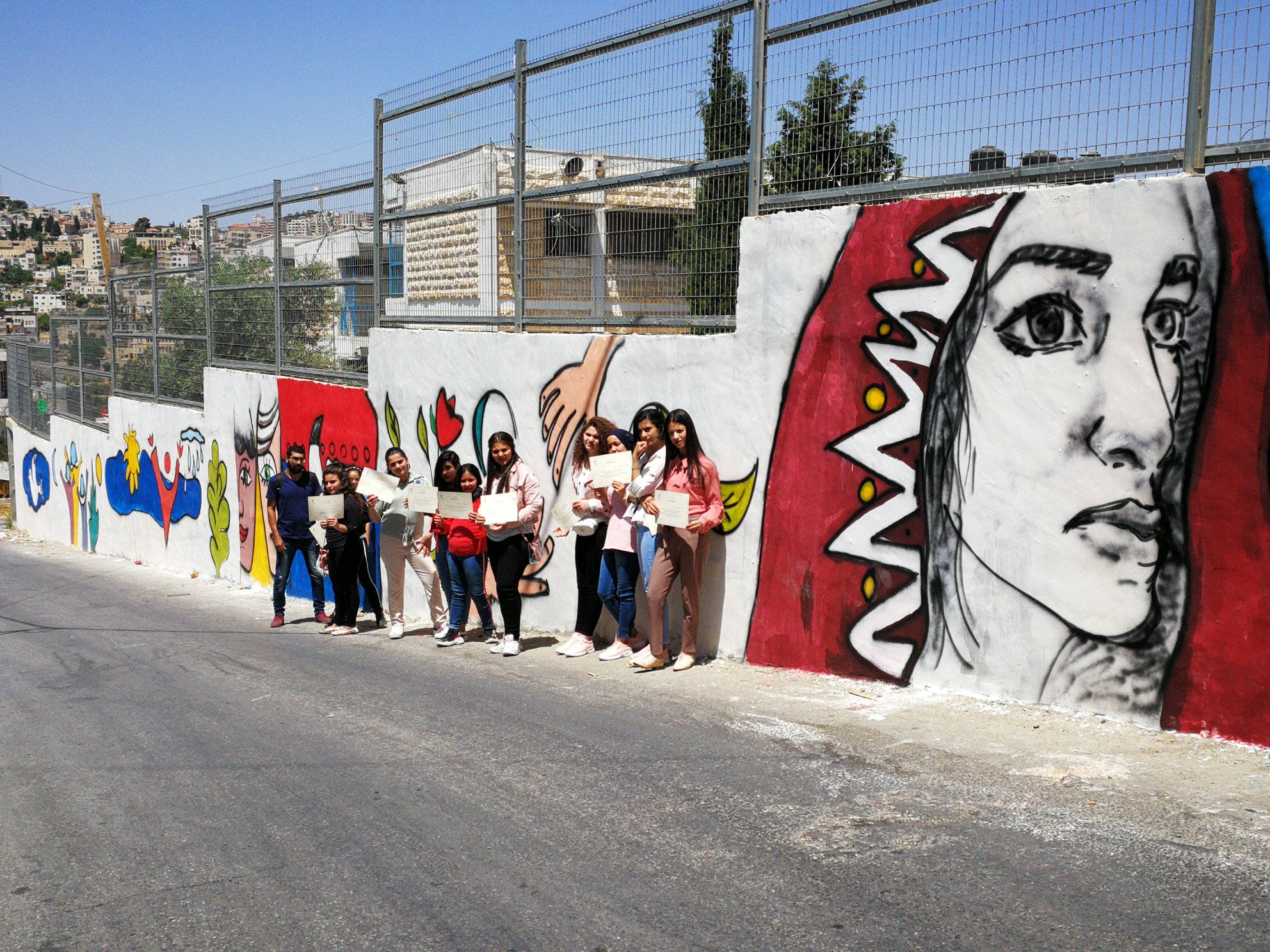 We had great initiatives this year, that were supported by the school staff and Dalia's staff. The first initiative was "Changing thoughts through colors", where the students painted the school's mural with positive images and other social issues such as early marriage and school drop-out. The second initiative "Nature Corner", which aimed at rehabilitating one of the school's gardens, and turning it into a green public space for the girls in the school. The chosen garden was cleaned and prepared. They also planted it with fruitful trees and flowers.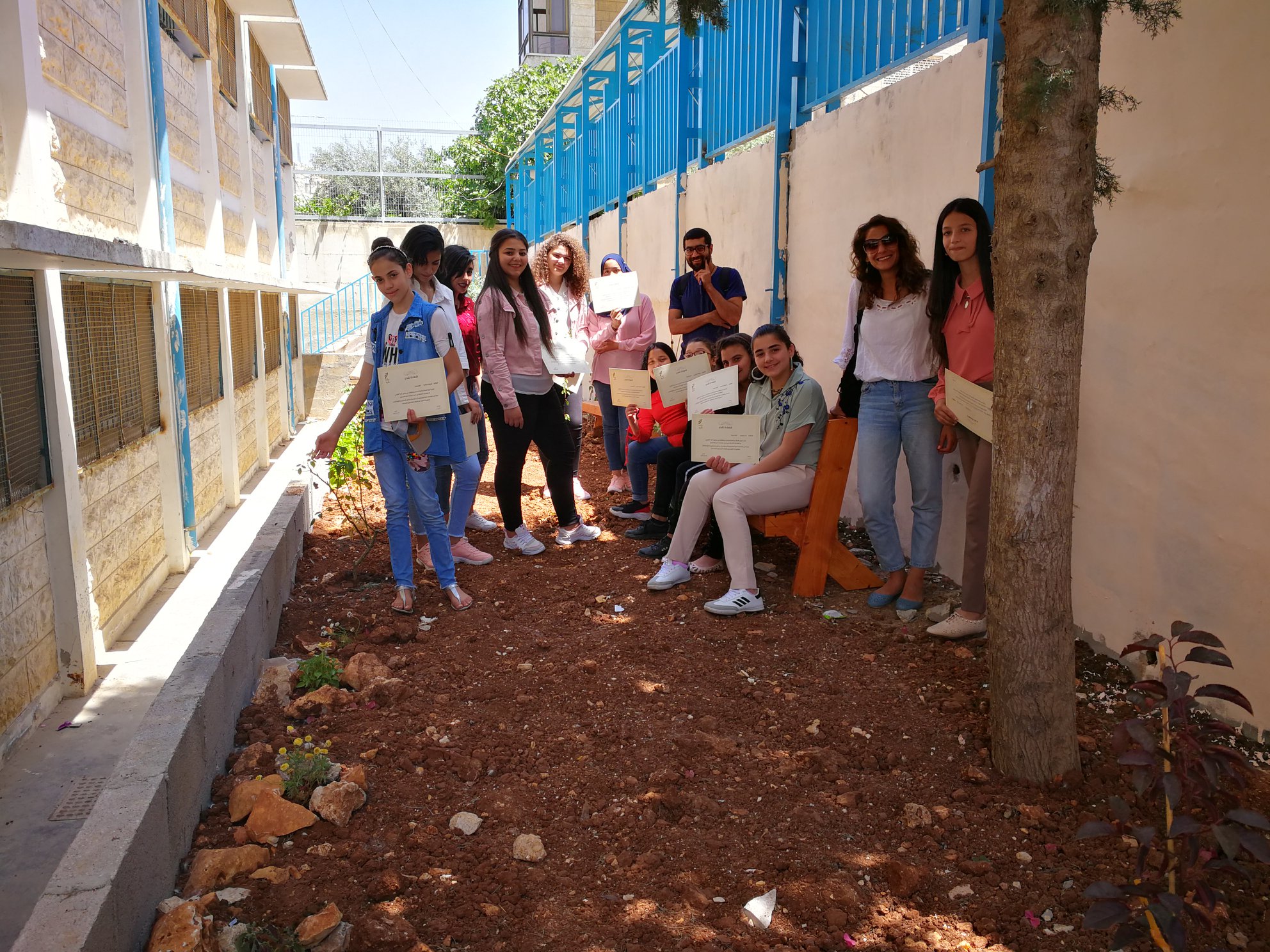 At the end of the ceremony, we organized a visit to the dinosaur museum of the Sulieman's pools.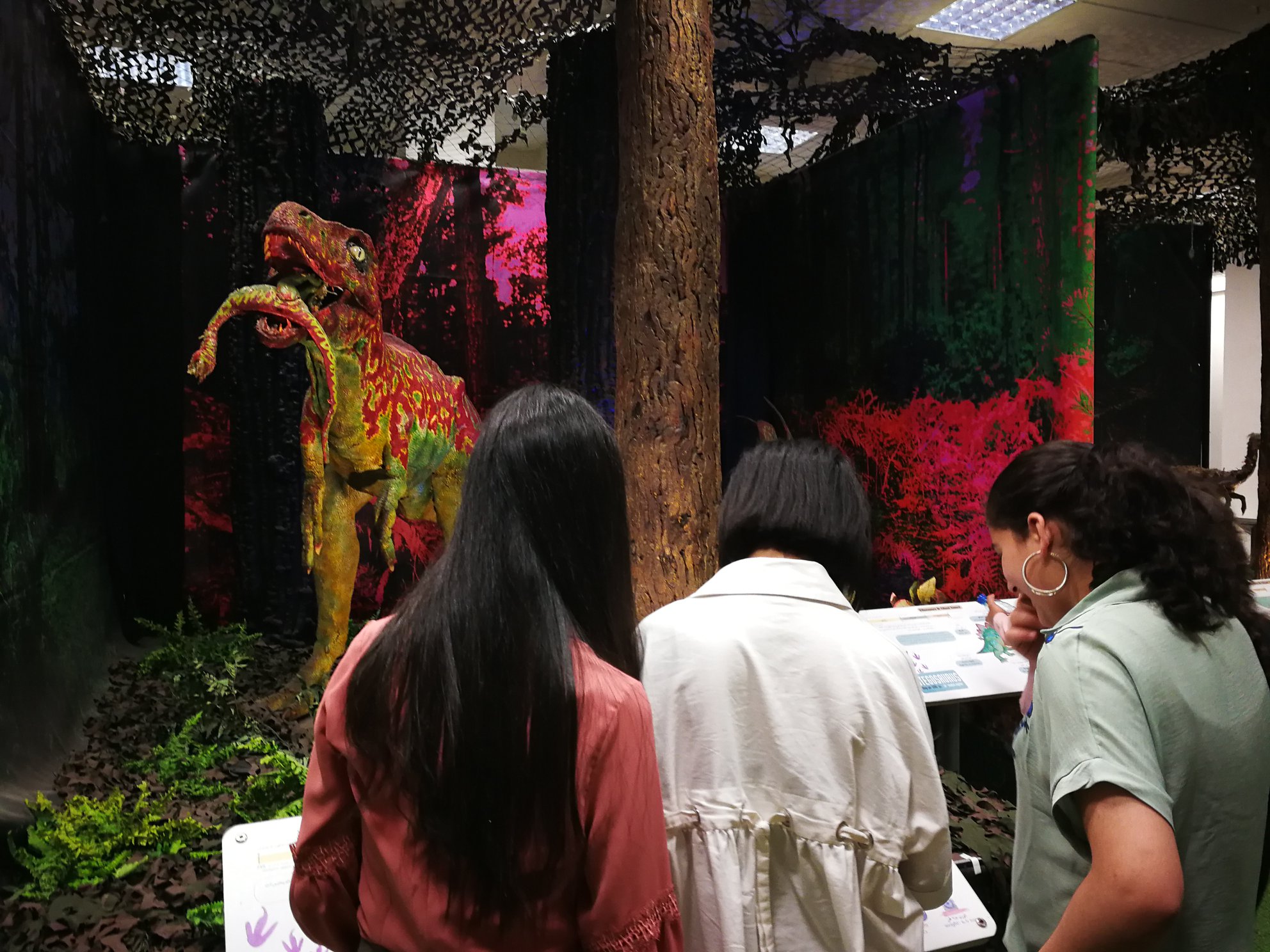 We extend our gratitude to the school staff for their wonderful cooperation, as well as Qusai Saifi for directing the students and his constant giving and passion.