By Jennifer Kelly
The Diaspora Solidarity Tour Program,* a joint initiative between To Be There and Dalia Association, began in Singer Café, with a geopolitical tour by Baha Hilo, co-founder of To Be There. Over coffee and across a table full of maps, he meticulously walked the participants through the four systems of oppression across occupied Palestine: from the siege in Gaza, to fragmentation in the West Bank, to segregation in East Jerusalem, to the experience of internally displaced Palestinian citizens in Israel's 1948 borders. This overview laid the groundwork for tourists to understand what they would witness over the next ten days.
Hilo then took the group to a place where they could see an Israeli military road cutting through Palestinian land. The disparity between the nearby settlement, with no water tanks on their roofs and lush trees surrounding a children's playground, allowed him to explain how Israel pumps water from beneath Palestinian lands to sell it back to Palestinians in the West Bank, disallowing running water to Palestinian communities adjacent to settlements. (As this piece went to publication, Beit Sahour itself was on the 31st day without running water.)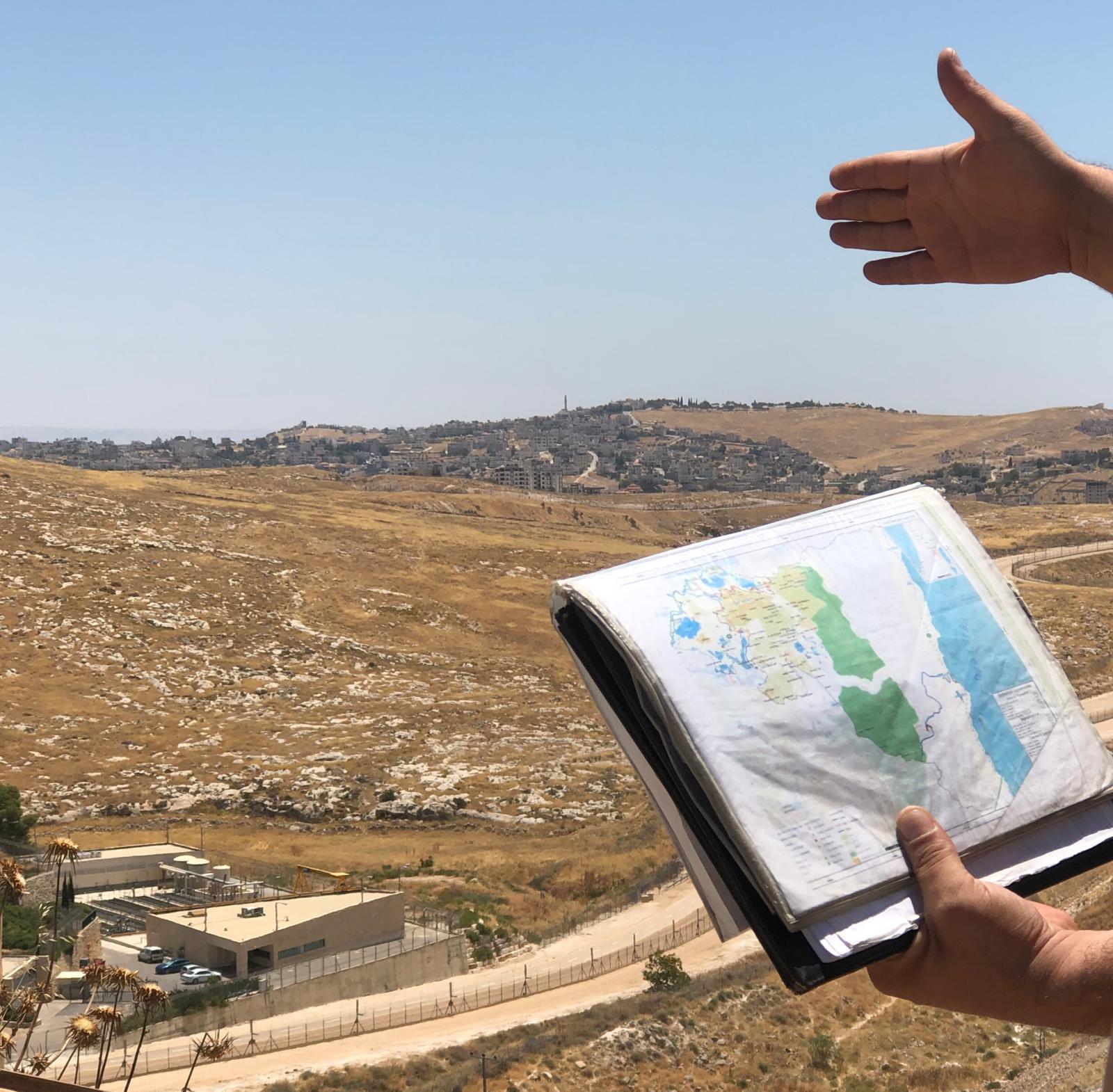 The group made their way to Bethlehem. They not only walked through the Church of Nativity and learned pieces of biblical history, but they also walked alongside the Wall, learning about its path, how it separates Palestinians from one another by cutting through their towns and villages, how it forces Palestinians even with permission to enter Jerusalem to wait in line for hours at checkpoints to have their documents evaluated and have Israeli soldiers decide whether or not they can pass. The group learned about settler-colonial parallels, how colonial place names write over indigenous place names, from Bethlehem, Pennsylvania to Bethlehem, Palestine. While some tourists struggled to admit that the U.S., too, shares with Israel a settler-colonial present that continues to displace native people on their land, this point resonated with others, asking them to reflect on their own country's colonial practice – not only in funding Israeli state violence but also in facilitating colonial violence within their country's own borders and imperial reach.
The group then walked through Aida Refugee Camp, learning about Israeli attacks on the camp. They paused at the newly erected souvenir shop in Aida, looking over the jewelry, some of it made from tear gas canisters fired into the camp. Tourists asked questions, looked around them, and drew parallels to other sites of militarized violence they had seen, trying to make sense of what they were witnessing.
Eventually, the group made it back to the hotel, to begin to process the day. Later, because some tourists wanted to watch the women's world cup, a local bar/restaurant found a way to hook up a projector and internationals and Beit Sahouris watched the game outside together, cheering on different teams, laughing, and staging competitions about who was louder.
On their second day, the group toured Hebron. They walked through the Old City to meet their guide, Mohammed Al-Mohtaseb, and began to learn about settler violence and racialized segregation in the city center. Their own itinerary reenacted this segregation, as they – unlike their Palestinian hosts – were allowed to go into the synagogue, which was split from the Ibrahimi Mosque after US-born Israeli settler Baruch Goldstein massacred 29 Palestinians inside the mosque in 1994. The tourists balked at being interrogated upon entry: asked their religion, asked where they are from, asked what they are doing here. They marveled aloud at being asked such personal questions, a fraction of what kind of information is demanded from Palestinians. In the synagogue, they eavesdropped on other conversations happening between the settlers and other tourists. The other tourists asked to take pictures of one of the settlers, proudly wearing a red Make Hebron Great Again hat; U.S. tourists on the Diaspora Solidarity Program again confronted similarities between the U.S. and Israel's racist nationalist claims. They walked up Shuhada street without their guide, taking in the ghost street, which used to be a bustling marketplace, now empty except for a few settlers and several times as many soldiers. They took in the disparity of their own expansive mobility in contradistinction to their Palestinian tour guides, who waited for them at the tourist shop where they would also have lunch. On the way home from Hebron, the group stopped at the Glass Factory, buying presents for friends and family back home, from marbled glass vases to painted ceramics.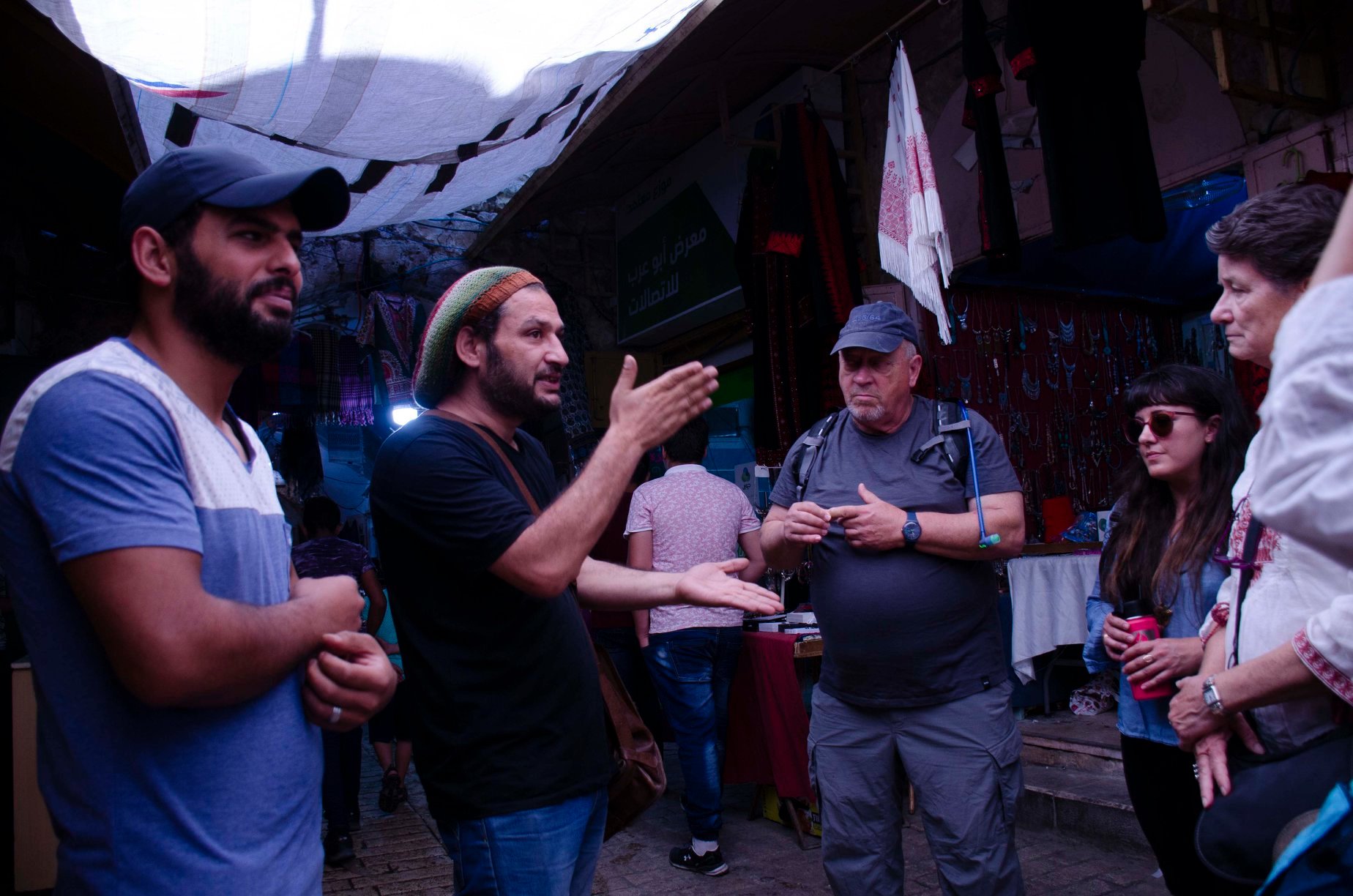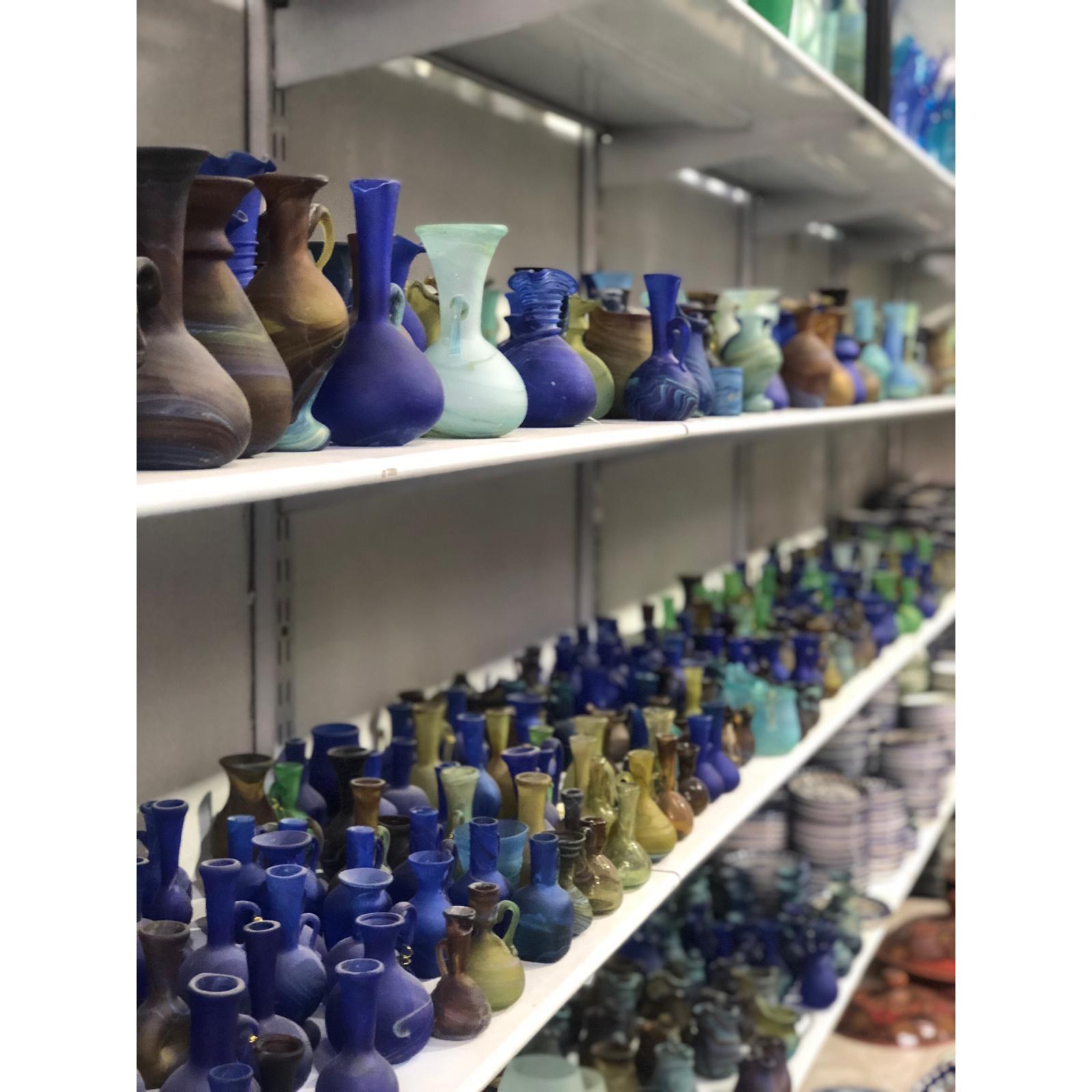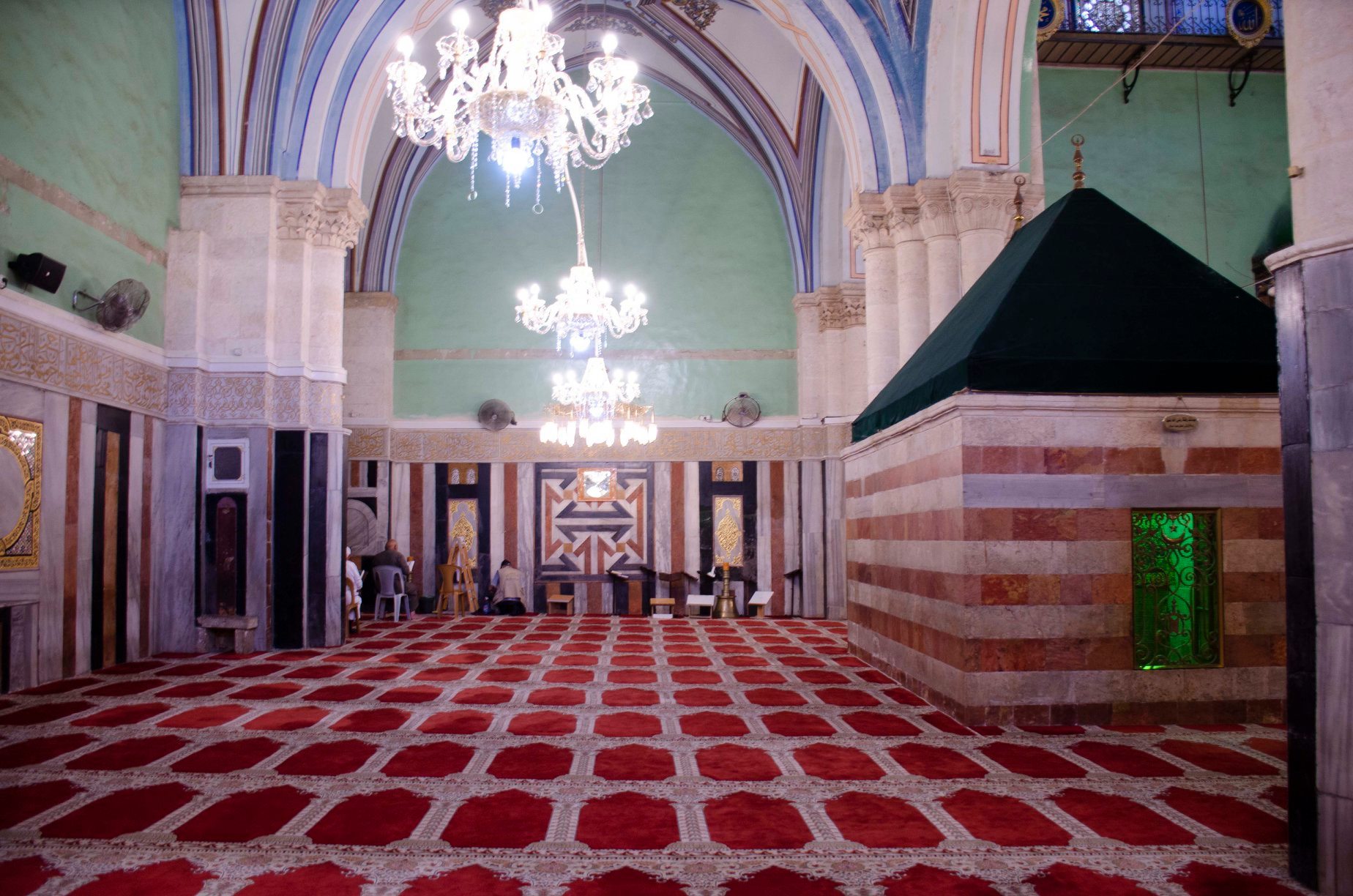 On the third day, the group began with another lookout where they could see Jerusalem and Baha Hilo explained that, while the tourists could easily get there, West Bank Palestinians like himself could not. Children from a Palestinian girls' school milled about, took pictures against the backdrop of the Jerusalem landscape they can't access, and took selfies with each other. Some tourists wandered off to take pictures of a shepherd tending his sheep; others stayed and took in the disparate scenes they were witnessing.
The bus made its way to Ramallah, where participants had the chance to meet with organizers at Dalia Association. From Rasha Sansur, Communication and Resource Mobilization Officer, the group learned about the initiatives at Dalia, Dukkan – the second-hand shop, and the thriving community garden on-site. Rahaf Rifai, Al Saha Program Officer, helped identify which lettuce leaves were ready to eat and participants shared them, along with tea and coffee, over a presentation on Dalia's work by Rasha. Participants were eager to know what Dalia does, who supports their work, and what they envision as their future plans.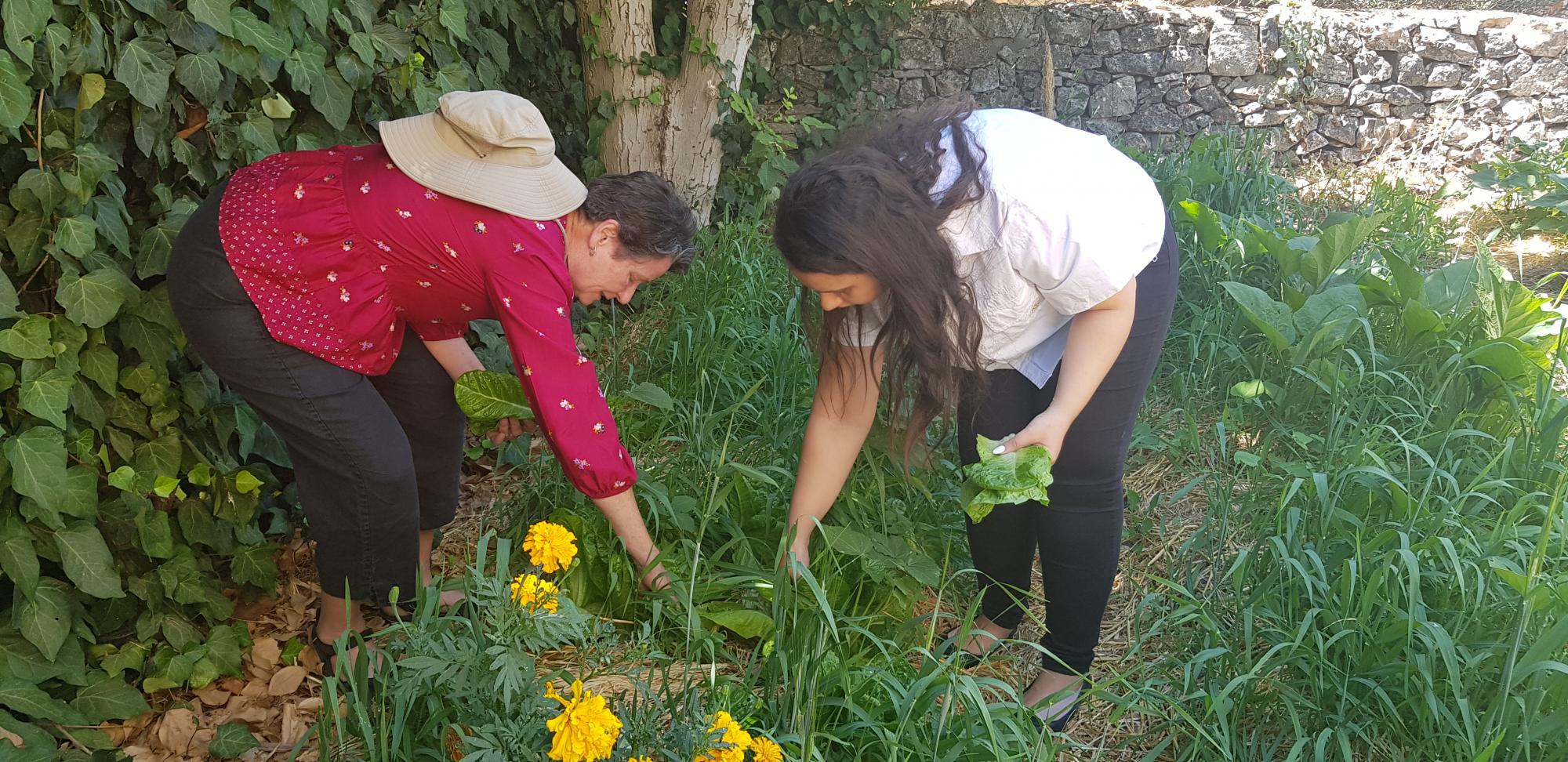 The group made their way to the Yasser Arafat Museum, taking in the history of ongoing displacement across historic Palestine, learning about Palestine liberation movements and their attempts to hold on to land receding from their grip. They walked through the museum, taking their time, listening to the audio accompanying the videos, hearing about everything from the Balfour Declaration to the siege of the Arafat compound. They emerged with as many, if not more, questions than they brought with them, trying to learn more about this struggle they knew so little about. The group then made their way to the Dar Zahran Heritage Museum, learning about the 250 years that this home has been part of the Dar Zahran Jaghab family, sifting through old photos, having tea and walking through the gift shop above and art gallery below. And, with Aisha Mansour, former Executive Director of Dalia, the group ended the day over ice cream at Baladna Ice Cream, which Aisha promised – and the group agreed – rivaled the perhaps more famous Rukab's.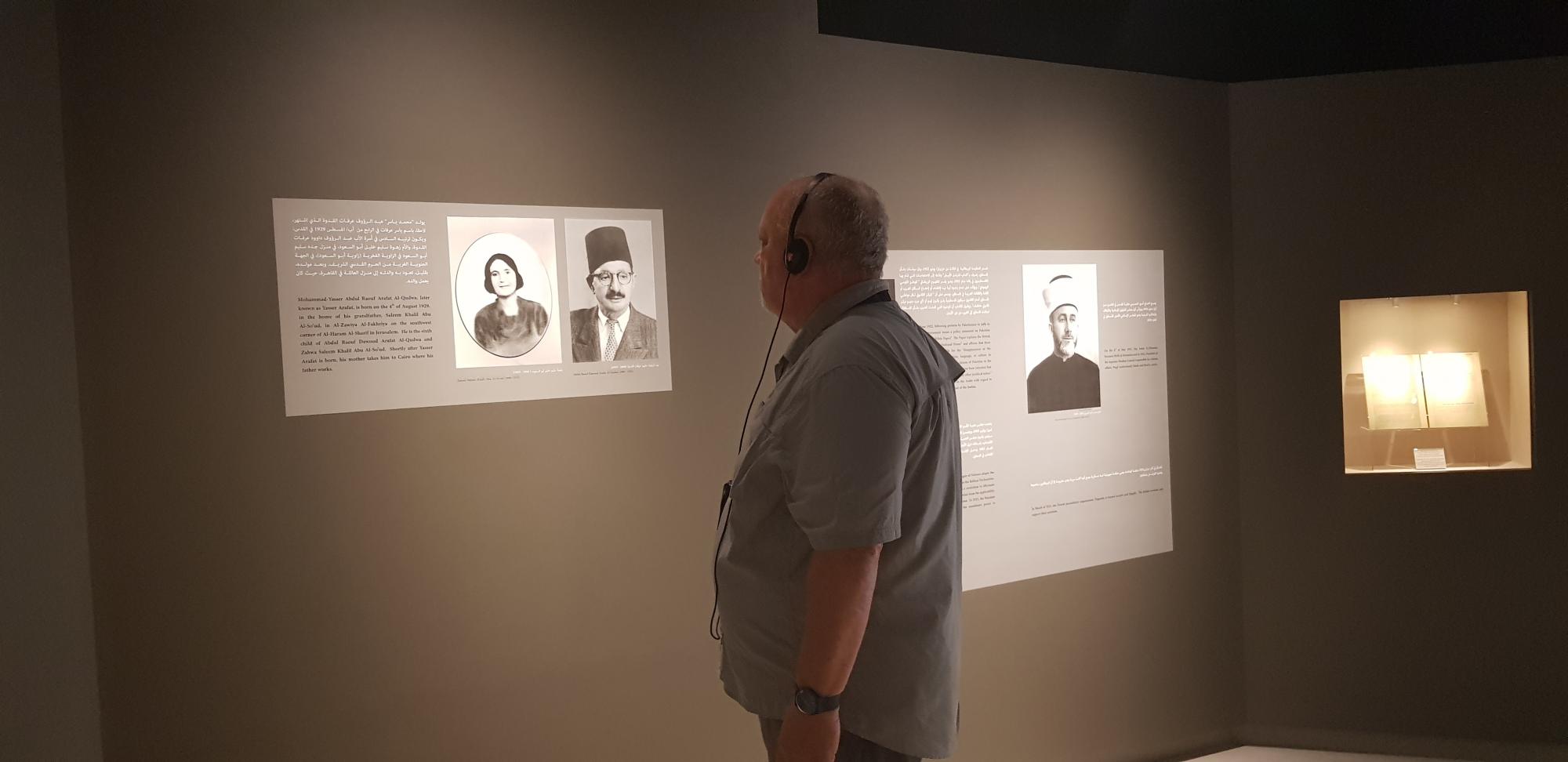 On the fourth day, the tourists met with Ala' Hilu, founder of Resign for Recycling Design, who brought them to meet with a women's collective in Al-Walaja who is responding to the violence of the Wall across their land, land expropriation by nearby settlements, and the effect of Checkpoint 300 on their lives. Tourists learned about Al-Walaja's upcycling studio, where the women's collective refurbishes wood pallets into art objects, tables, and chairs alongside taking over control over their own food production, in ways that harken back to community gardens in the first intifada, by crafting a thriving community garden that anchors the community to the land in Al-Walaja.
The tourists then moved to Battir, where they learned about the village's organizing for UNESCO World Heritage status, and saw the ancient aqueducts funneling fresh water through the springs. Hiking from Battir to Beit Jala, the group saw the terraced agricultural land, supported by this water distribution system, and learned about everything from caves, myths, desert animals, water systems, careful cultivation of the land, wild olive and pine trees, and settler encroachment.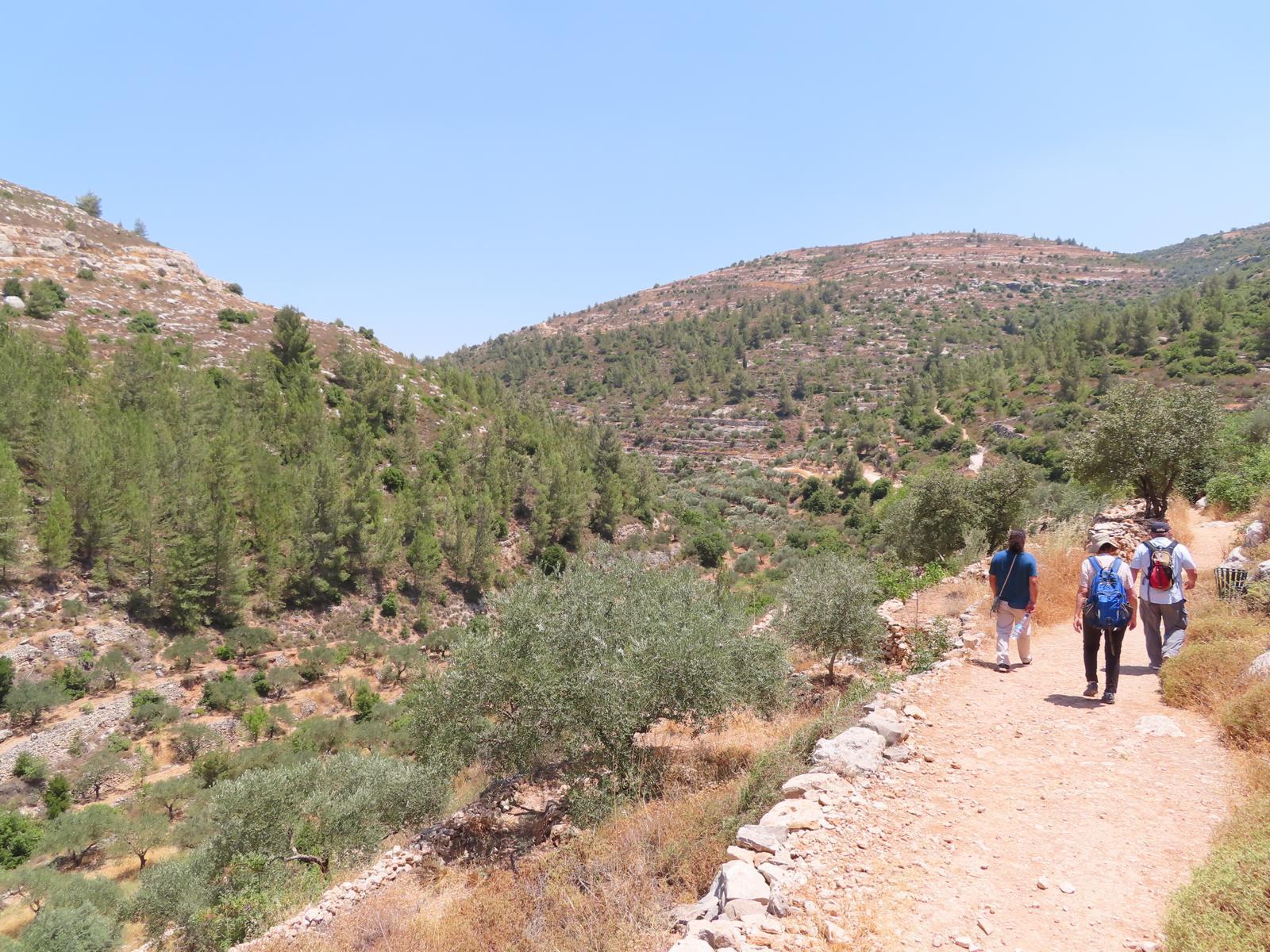 One of the group's final days was in Jerusalem. Here, they experienced the Old City with Arda Aghazarian, an Armenian Palestinian from Jerusalem who generously shared her family's history – and the history of the Armenian people in Palestine – with the group. Her narrative, as they walked through the Old City, reiterated the points made by Baha Hilo on the first day: that, with the fragmentation Israel has sought to sediment in Palestine, there is nothing more necessary than listening not only to the Palestinian people – as though that can be understood as one category with one shared situation – but to the people of Palestine, from the Armenian quarter, to greater Jerusalem, to the West Bank, to Gaza, to 1948, to those in exile in the diaspora, who share deeply dissimilar but inevitably linked histories of subjugation and struggle.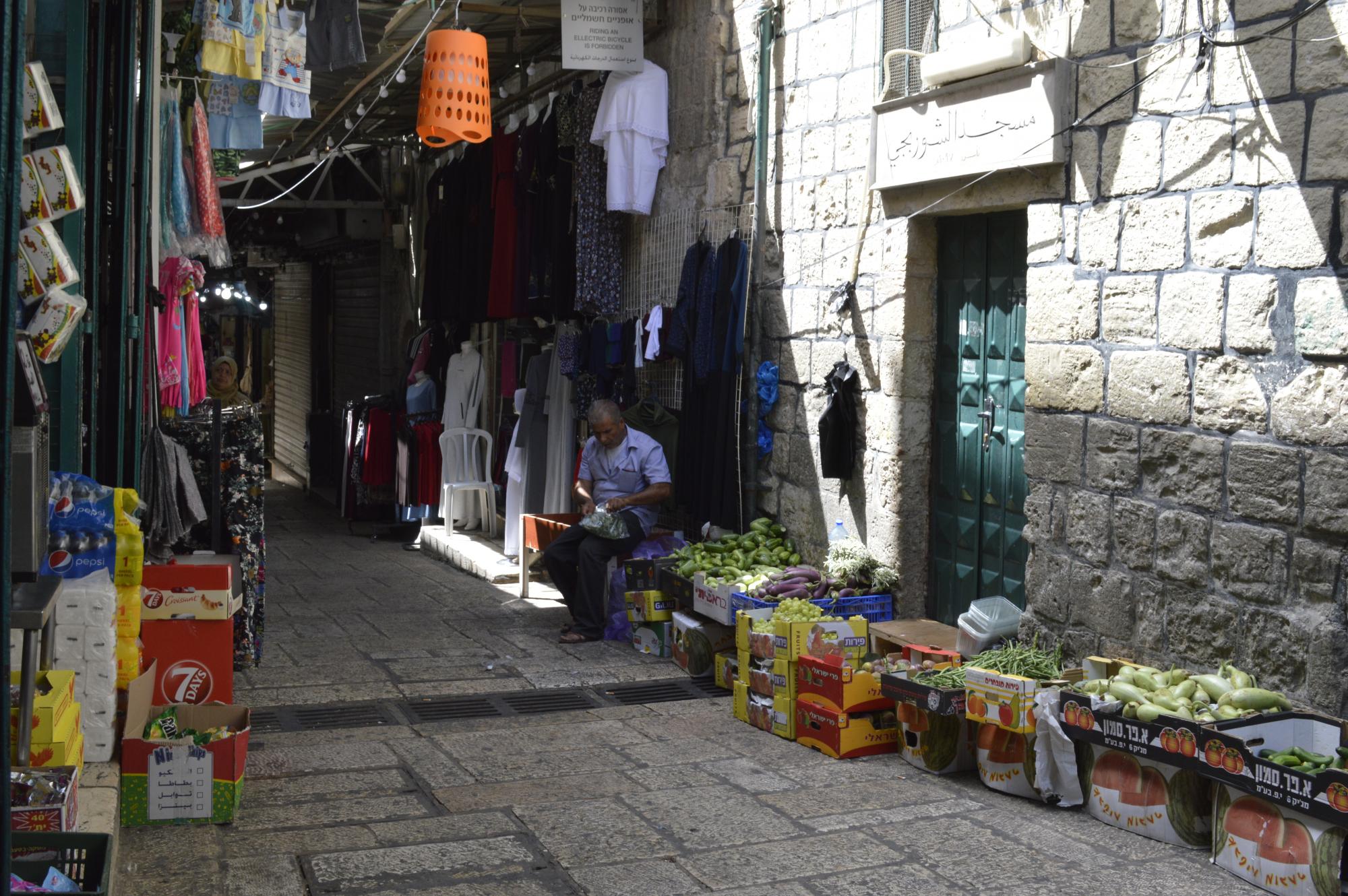 * It is worth mentioning that no diaspora Palestinians were able to join the program this year, although both Dalia and To Be There look forward to the participation of Palestinians in the Diaspora.
Jennifer Kelly is an Assistant Professor of Feminist Studies and Critical Race and Ethnic Studies at University of California, Santa Cruz. She is currently completing the manuscript for her book, Invited to Witness: Solidarity Tourism Across Occupied Palestine, a multi-sited ethnographic study of solidarity tourism in Palestine that draws from research she completed as a 2012-2013 and 2019-2020 Palestinian American Research Center Fellow. 
 Photos are by author and Dalia Association.