Within the advanced training activities in the agroecology training for the participating cooperatives of the Giving for Change project, offered by Saad Dagher. 
On Saturday, February 27, 2022, a group of representatives of agricultural cooperatives: Ard Al Yaa's,  Ard Al Falaheen,  and the Rumman Cooperative, visited the village of Mazari' Al-Nubani, in the Ramallah District, and met with Dr.   Ahmad Al Noubani, owner of the cooperative Um Ahmad Raf'at, which is characterized by its work methodology, and animal products of all kinds of honey, cheese, dairy, and eggs. 
Dr. Ahmed Al-Nubani expressed his willingness to provide advice and support for agricultural cooperatives to develop their products by adding livestock production to them, which he believes a combination of livestock and agroecology leads towards achieving food sovereignty.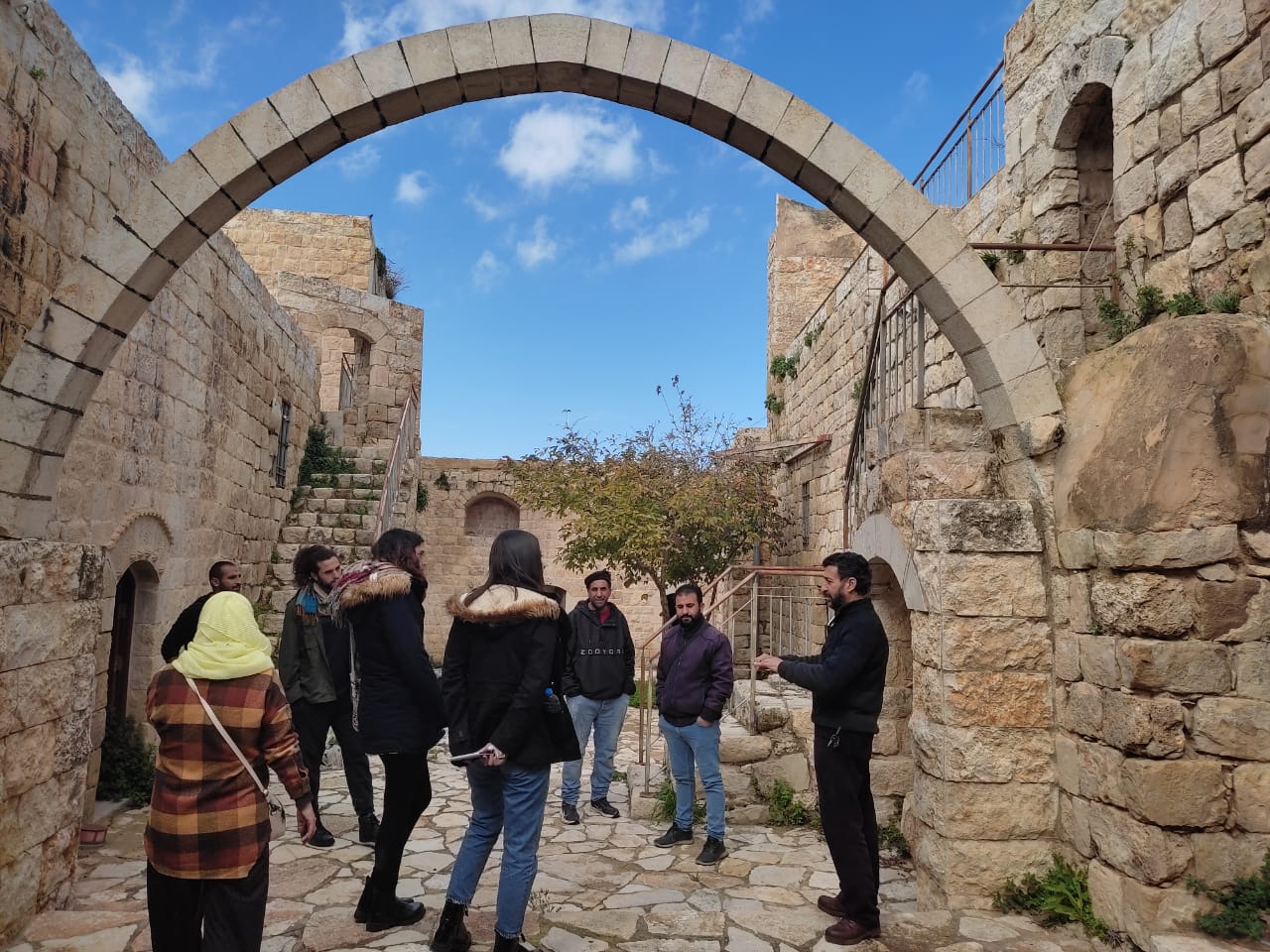 The meeting included discussions of the spiritual dimensions of cooperative work, in addition to the social, health, environmental and national impact of agricultural cooperatives, specifically those that adopt agroecology in their production. The discussion branched on the priorities and ideals of cooperative work,  the concept of "profit" in this line of work, the importance of spreading cooperative thought and ideology, and thinking strategically on how to realize this concept. 
The meeting included an intervention by Dr. Bayan Arqawi on "Cooperatives in the Global and Palestinian Context". Her presentation provided an overview of the history of cooperatives, their types, and their economic and political roles around the world, and covered the historical course of cooperative work inside Palestine in the eras of successive occupations.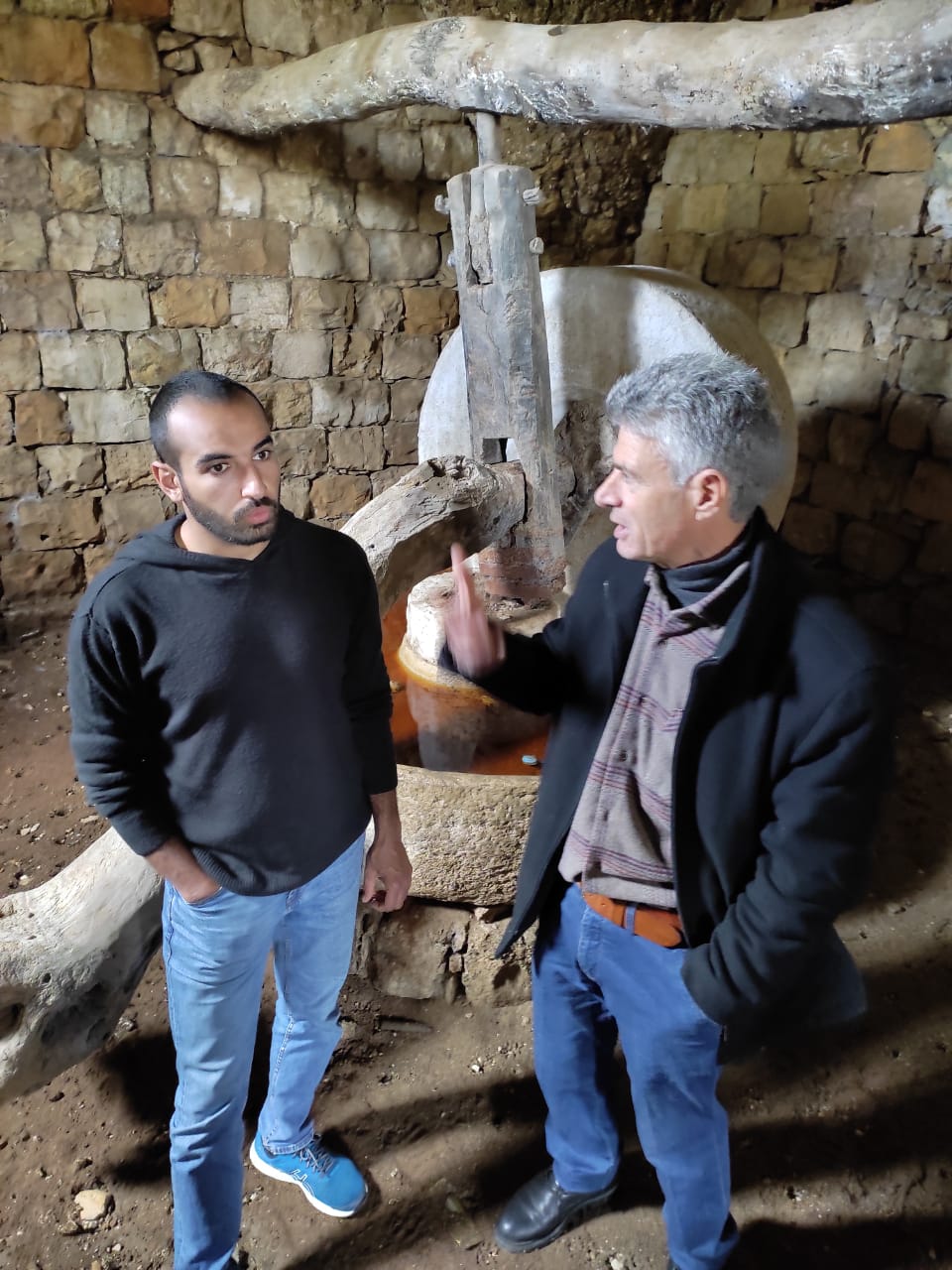 The various economic systems that have passed through society were examined and compared, starting with the approach of Al Ouneh  (indigenous solidarity), and its economic and cultural repercussions, and the changes that occurred in the Palestinian context during the Intifada (uprising)  and the economic system that was formed then, as well as the neo-liberal changes that began after the implementation of The Oslo Agreement, and the role of international institutions and external financing in diverting the concept of the community fabric and cooperative work. The new economic pattern introduced concepts that are alien to our societies, which pushed towards a decline in the value of production in exchange for the increase in consumption, and the need to re-appreciate the concept of production and its link to strength, resilience, and independence of national decision.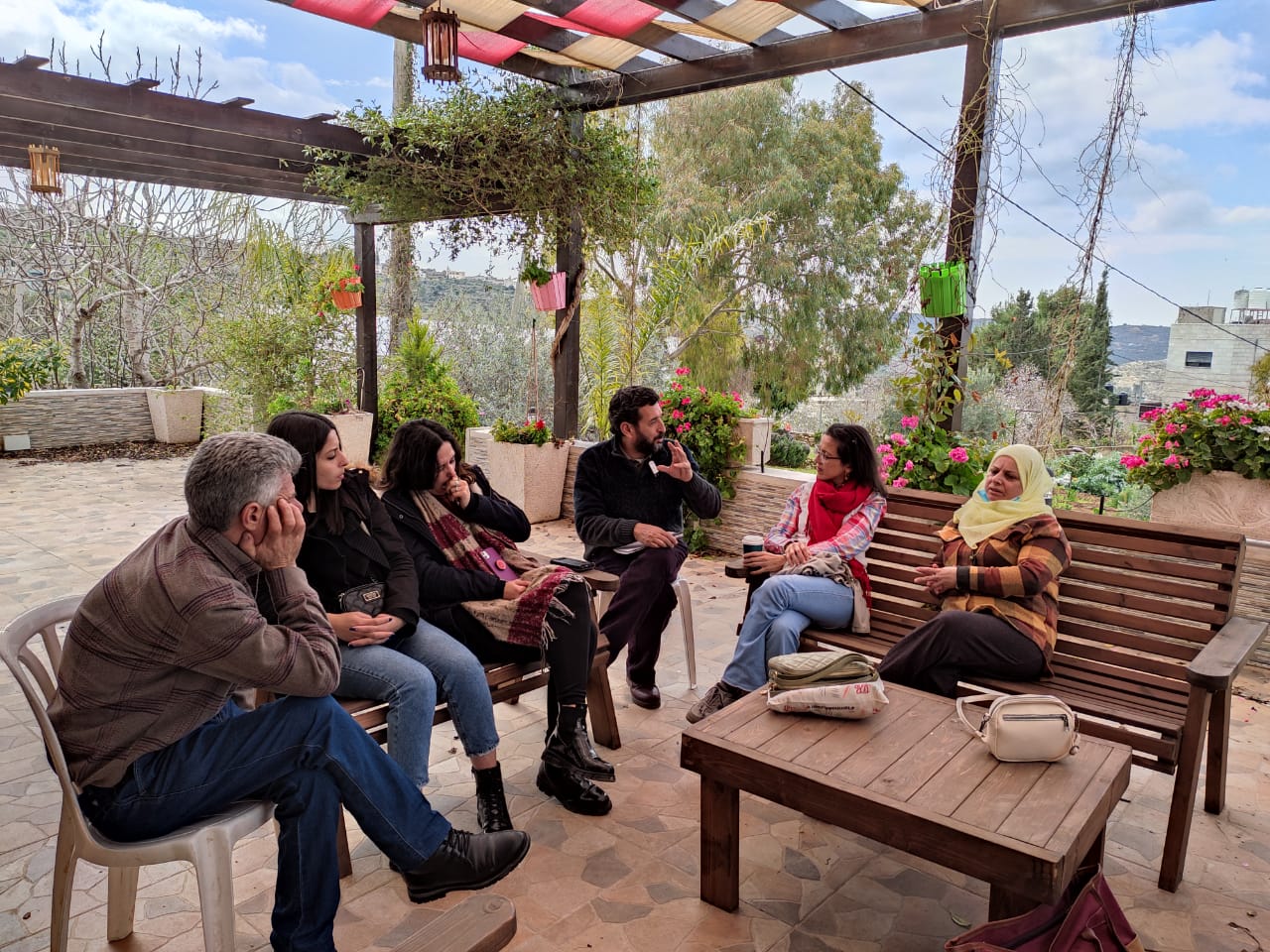 Representatives of the participating agricultural cooperatives talked about the necessity of feedback in the experience of cooperative work, to find an economic mechanism that fits the cooperative ideology, by achieving conditions that ensure the achievement of adequate and high-quality production, through the preservation and reproduction of the original seeds, and the development of rain-fed agriculture, which is the pillar of agricultural production in Palestine .